Whether you are out of eggs or just don't like eggs, we are covering 23 high-protein breakfast recipes that aren't eggs. These recipes either don't require eggs or turn them into something entirely different!
Jump to:
What is considered "high protein"?
According to the Mayo Clinic, Protein is an essential part of any diet. But what exactly counts as "high protein"? This answer is going to vary from person to person but again according to the Mayo Clinic, the average person needs 0.8 grams of protein per kilogram of body weight.
This amount increases as you age and with your activity level. Using the base number, a 165-pound (75kg) person would need 60 grams of protein per day. If you break this into 3 meals and 2 snacks that would work out to 15 grams per meal. For this reason, I'm going to consider high-protein as anything that has more than 12 grams of protein.
Do any of these recipes have eggs in them?
Yes, some of these recipes have eggs baked into them which is why I've broken the recipes into "aren't eggs" and "don't have eggs". Anything labeled "don't have eggs" uses NO eggs in the recipe (there are a lot of them!). And, if you're looking for an egg substitute for anything baked, check out our post about egg substitutes for baking.
High-protein breakfast recipes that don't have eggs
Who wouldn't feel fancy enjoying this fancy oatmeal with caramelized bananas and hazelnuts?! It's creamy, dairy-free, gluten-free, and has all the warm and comforting flavors that fill a house with joy!
This delicious and refreshing purple smoothie bowl is easy to make, tastes great, and is naturally creamy while being dairy-free! This vegetarian breakfast is high in protein and antioxidants thanks to collagen and berries yet egg-free!
Need a quick afternoon bite that is sweet, yet healthy, and ready in 30 minutes? Then you HAVE to make this banana muffin for one! All you need is a banana (even a half of a banana will work!), one bowl, and a few pantry staple ingredients.
This creamy, delicious Peanut Butter Avocado Smoothie provides a great way to get a huge boost of nutrients and energy!
These protein balls without protein powder are the perfect snack to fight off hanger! They are made with 8 simple ingredients, ready in 10 minutes, and do not require any special equipment; all you need is a bowl and a spoon! Keep them on hand (they're great as meal prep!) for a quick protein burst and sweet treat wrapped into one happy little ball.
Overnight Oats with Protein Powder are an easy, healthy breakfast meal prep for those busy mornings. They can be customized for whatever sounds good, are packed with protein and fiber, and the best part is they come together in minutes! Plus, the base of this simple recipe is vegan and gluten-free.
This Easy Vegan Bagel Recipe is made with only 3 ingredients! They are ready in under an hour, great for meal prep, and completely customizable! With just a few basic ingredients, this homemade vegan bagel recipe is sure to be a household staple!
While yes, this smoothie has all the nutrients for nursing mothers, it's also packed with protein that is beneficial to anyone!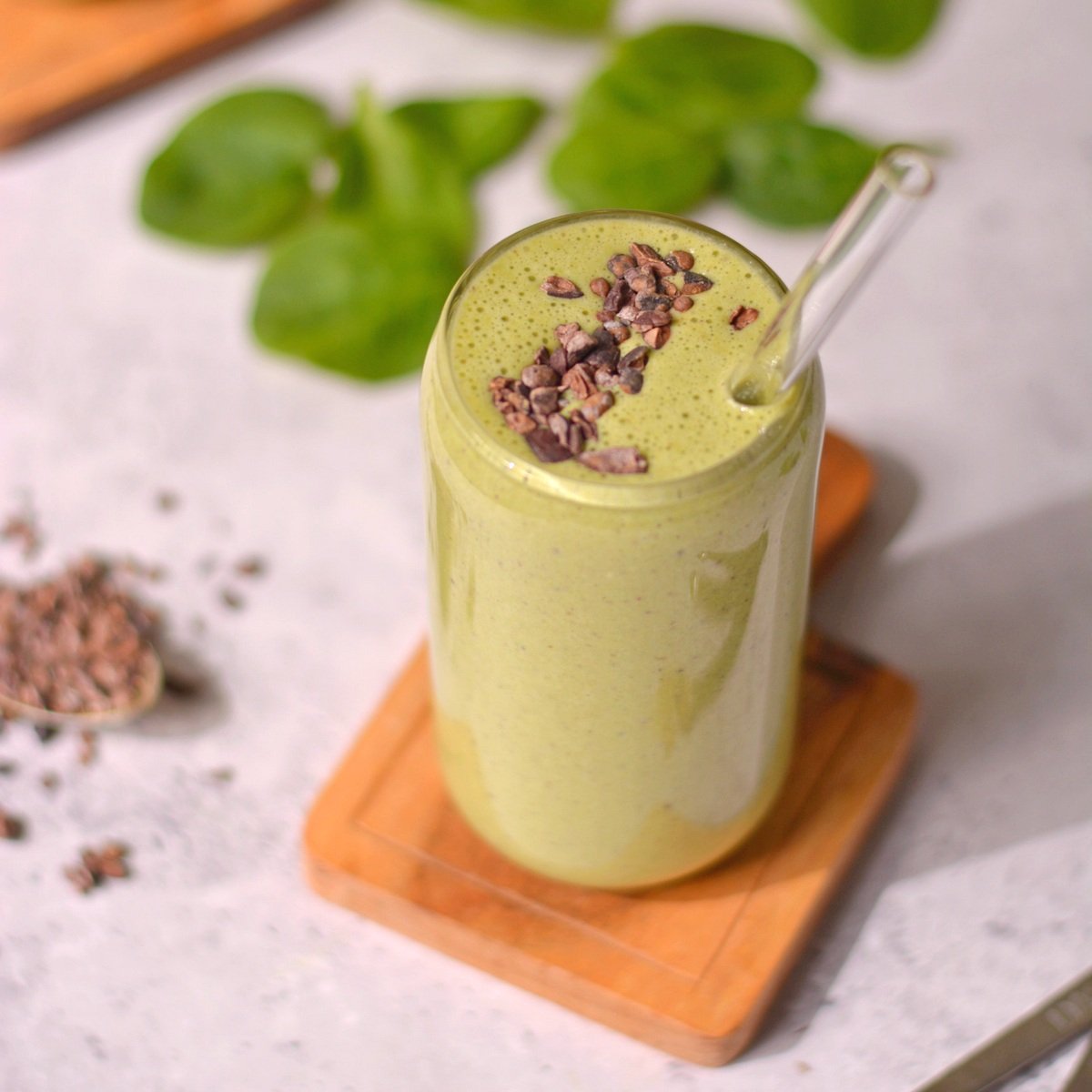 This Strawberry Matcha Smoothie offers a great way to get a huge boost of nutrients and energy! It features healthy ingredients such as earthy matcha, sweet strawberries, and creamy avocado. It's refined sugar-free, gluten-free, and dairy-free!
This no bake Biscoff protein balls recipe makes for the perfect on-the-go snack. They're a favorite in our house because they only require a few ingredients and come together super quick! Grab 2 on the way out the door for 18 grams of protein!
These vegan oatmeal pancakes are eggless pancakes that pack 12 grams of protein for 2 pancakes. Enjoy these banana oat pancakes topped with more bananas and whipped cream! (recipe & photo from www.theconsciousplantkitchen.com)
This cottage cheese breakfast bowl fits a lot of protein into a tasty little bowl! Blending it gives this breakfast a creamy and irresistible texture that resembles whipped cream! (recipe & photo from www.brunchandbatter.com)
Try this vegan breakfast bowl for a cozy and savory breakfast. It's packed with flavor and has all the making of a classic breakfast (veggies, "eggs", "meat"). (recipe & photo from www.runningonrealfood.com)
This simple and delicious quinoa bowl uses the superfood grain to pack in fiber and protein. Top with all the delicious savory fixings and you've got one tasty breakfast! (recipe & photo from www.whatmollymade.com)
Recipes That Aren't Eggs (but use eggs)
These Fruity Pebble Pancakes combine two breakfast favorites into one ridiculously tasty recipe! These pancakes are infused with fruity pebble cereal milk and packed with vanilla protein powder and cashew butter for a filling and tasty breakfast!
Looking for a healthy breakfast that has fewer carbs than regular waffles but all of the flavor and texture? This sweet potato waffle recipe is exactly that! You can quickly microwave a sweet potato to use or use leftover mashed sweet potatoes to make these delicious and crispy waffles.
This Protein Double Dip French Toast is smothered in a creamy protein packed batter, fried, then repeated again for double the flavor!
Sweets and protein are not mutually exclusive and these Protein Cinnamon Rolls prove that! They're soft and gooey, and packed with 20 grams of protein PER ROLL!
Even without eggs, these breakfast sweet potatoes pack 25 grams of protein!
While these biscuits are not at the 12 grams threshold when topped with peanut butter or any other nut butter you can get 12+ grams of protein per biscuit!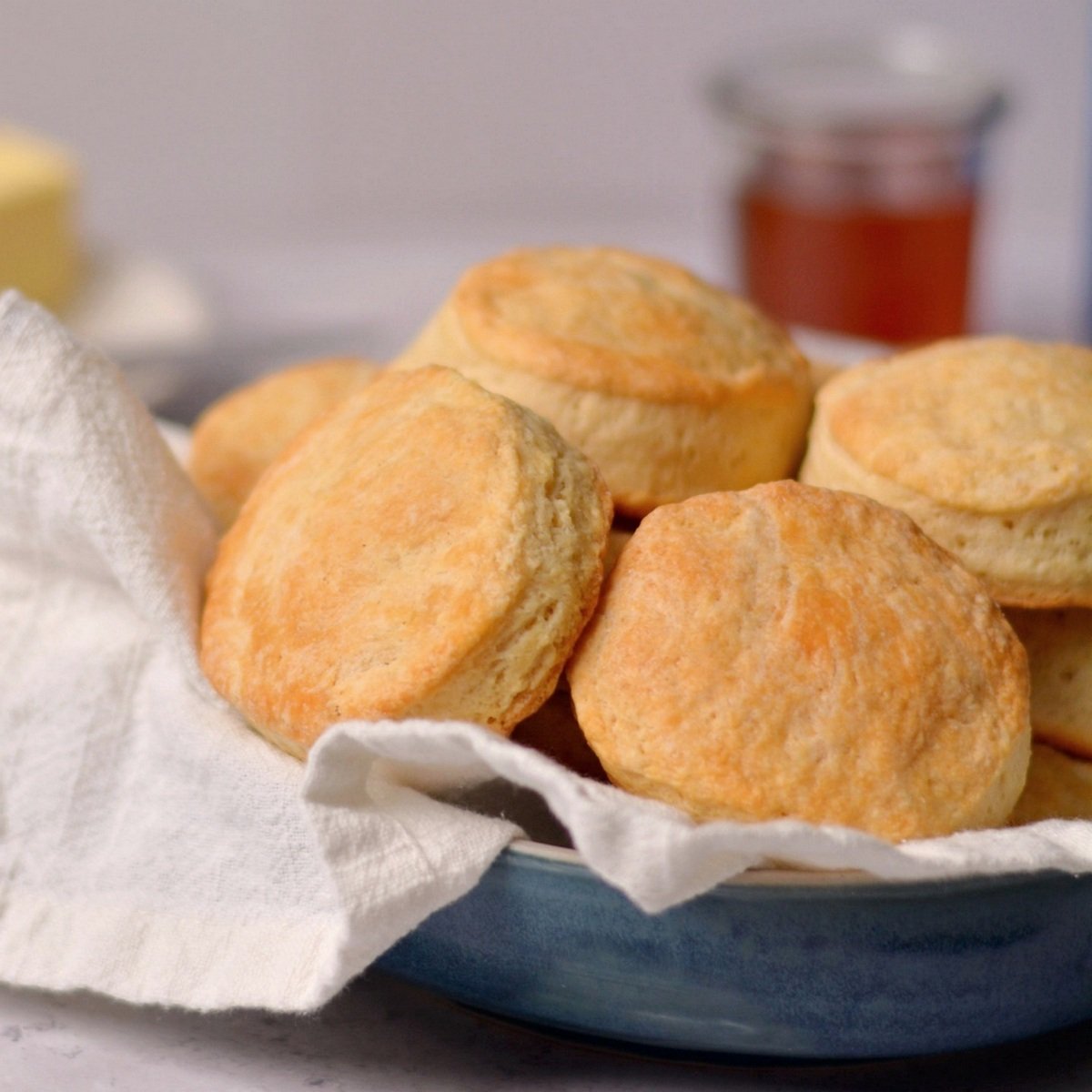 These Greek yogurt pancakes are toddler and parent-approved. While they have 10 grams of protein per serving, you can top them with some nut butter, maple syrup, and additional yogurt to bring that protein number over the 12-gram threshold. (recipe & photo from www.yummytoddlerfood.com)
While this does in fact use scrambled eggs per the recipe, you can easily substitute for Just Eggs in this high-protein breakfast sandwich! (recipe & photo from www.acouplecooks.com)
These keto lemon muffins are packed with bright citrus flavor, are low carb, and make for a great breakfast that isn't eggs! Whip up a double batch and have these all week long. (recipe & photo from www.ibreatheimhungry.com)