Salmon patties are the ultimate meal. They're high in protein, easy to make, and have a crispy exterior that makes for the perfect bite. Whether you are making your own salmon patties using our easy salmon patties recipe or are using frozen salmon patties, here are 19 recipes to pair with your salmon patties!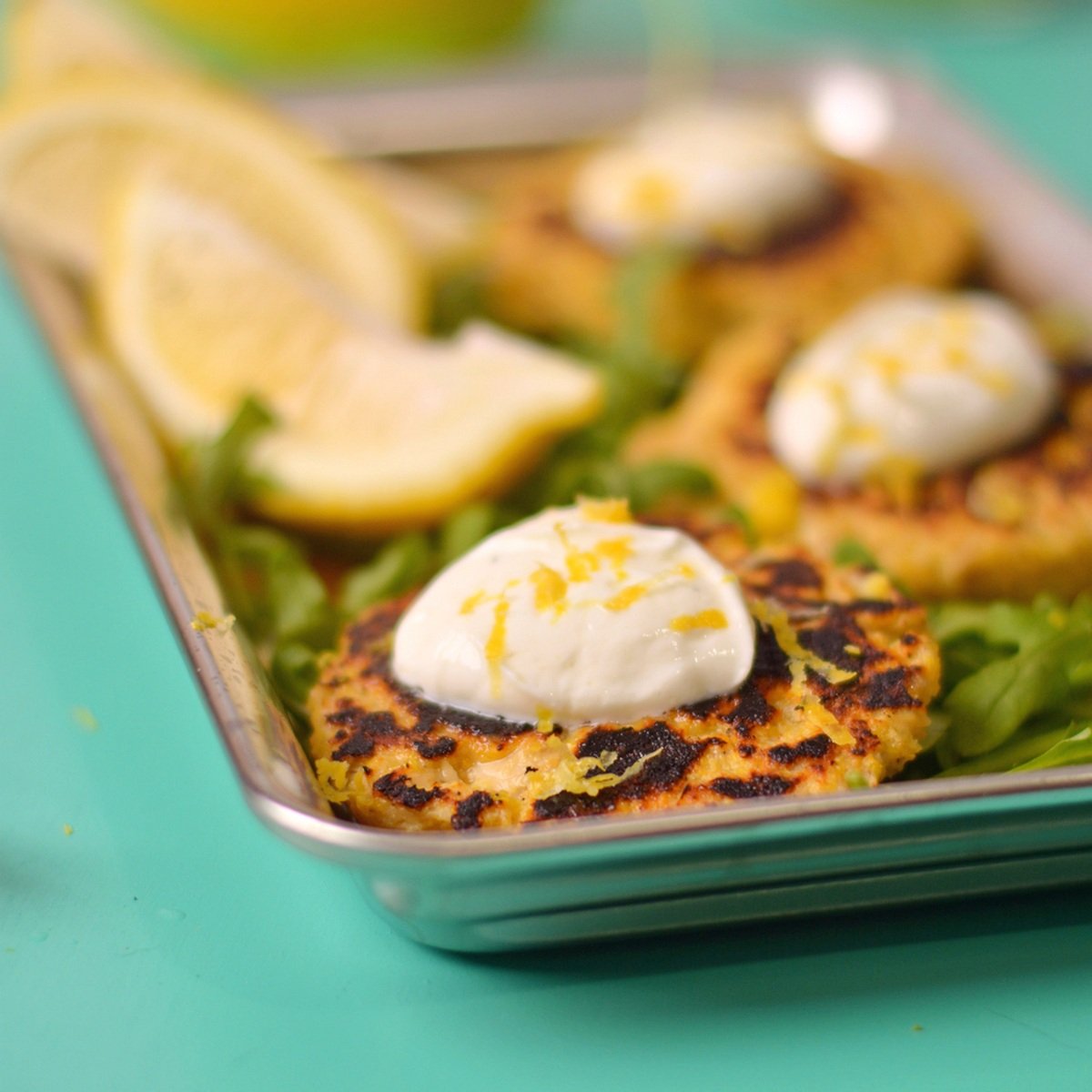 Salmon Patties vs Salmon Croquettes
Salmon patties can vary in flavor and texture. Salmon patties is often the term used to describe all types of salmon pancakes (if you will). Different regions of the country have different flavor profiles and different names, each that will go better than the other with certain side dishes.
Salmon croquettes are considered the original salmon patty and more of a subset of salmon patties. They were first mentioned in France in the late 1800's. When the French took over New Orleans, their influence also brought over salmon croquettes.
Some of the most famous and tasty salmon patties are still found in Creole cooking thanks to this French influence. They typically use the holy trinity as a base (bell peppers, onion, and carrots) and incorporate cajun seasoning and lemon juice.
Whether you are making salmon croquettes or your own variation of a salmon patty, you are suer to find a tasty pairing for it in our list below!
Jump to:
This refreshing and simple lemon herb dressing is dairy and soy free making it the perfect dipping sauce for any guest. Enjoy alongside salmon patties or on a salad served with salmon and a squeeze of lemon juice! Think tartar sauce but without eggs or dairy!
This colorful corn mango salsa is the perfect addition to any meal. It's easy to make and packed with tons of fresh veggies.
Mediterranean rice pilaf is a vibrant, flavorful side dish made with turmeric and toasted pine nuts. It will make any meal just a little bit tastier, and it's so easy to make!
These super crispy potatoes are simple to make and with a few little tricks turn out insanely crispy every time! Hot tip - Serve the salmon patty on top of the potatoes with your favorite sauce.
Tabouli salad is packed with flavor from very few ingredients that pair so well with most dishes! It's a perfect pairing for seafood!
This Easy Roasted Asparagus with Lemon is a simple side dish that goes with so many meals. Plus this healthy asparagus recipe is naturally gluten-free, vegan, keto, low carb, Paleo, and Whole30 friendly!
This refreshing Cucumber Salad recipe features all the flavors of tzatziki in salad form. It's loaded with crunchy cucumbers, creamy Greek yogurt, fresh dill, garlic, and lemon. A quick and easy side dish that is SO GOOD!
These are called crack green beans for a reason - because they are addictingly good! With bacon, brown sugar, and soy sauce they have fat, salt, and sweetness all in one tasty bite.
This vegetable-loaded pasta salad tastes like summer! It is the perfect side dish for BBQs, baby showers, potlucks, picnics, and other gatherings. It is also delicious for a light, healthy, cold meal on a hot summer day.
These air fryer twice-baked potatoes are crispy on the outside while staying soft and fluffy on the inside. Super easy to make and they can be made with regular potatoes or sweet potatoes!
When you want a healthy salad that is filling enough to be a main dish, then you need this Copycat Costco Quinoa Salad recipe. Cooked quinoa gets combined with chopped veggies and a delicious lemon dressing. Skip the store-bought version and make it at home instead!
Potato pancakes may sound a little different, but they are not delicious to serve with salmon patties, but they are the right shape for stacking! Just whip them up using Instant potatoes or leftover mashed potatoes and they are ready in 15 minutes.
Apple Arugula Salad will be your new go-to for a light and refreshing meal that's absolutely bursting with flavor! It combines some seriously tasty ingredients and tops them off with a homemade lemon dressing that will make your kitchen smell like a citrus grove.
The traditional Italian dish risotto zafferano, also referred to as saffron risotto or risotto allo zafferano, is from Milan in the country's north. Simple ingredients like butter, onion, white wine, arborio or carnaroli rice, and saffron are used to make this rich and creamy rice dish, which gives it its distinctive golden color and flavor.
This Raw Carrot Salad with Honey Lime Vinaigrette will transform the humble carrot into your favorite side dish. Made from paper-thin but still crunchy slices of carrots coated in a light dressing, this side salad works with salmon patties or any of your grilled favorites.
This Orzo Pesto Salad is the perfect, easy-to-make, fresh summer salad. It's packed with ripe, bursting tomatoes and tiny perlini mozzarella and topped with toasted pine nuts.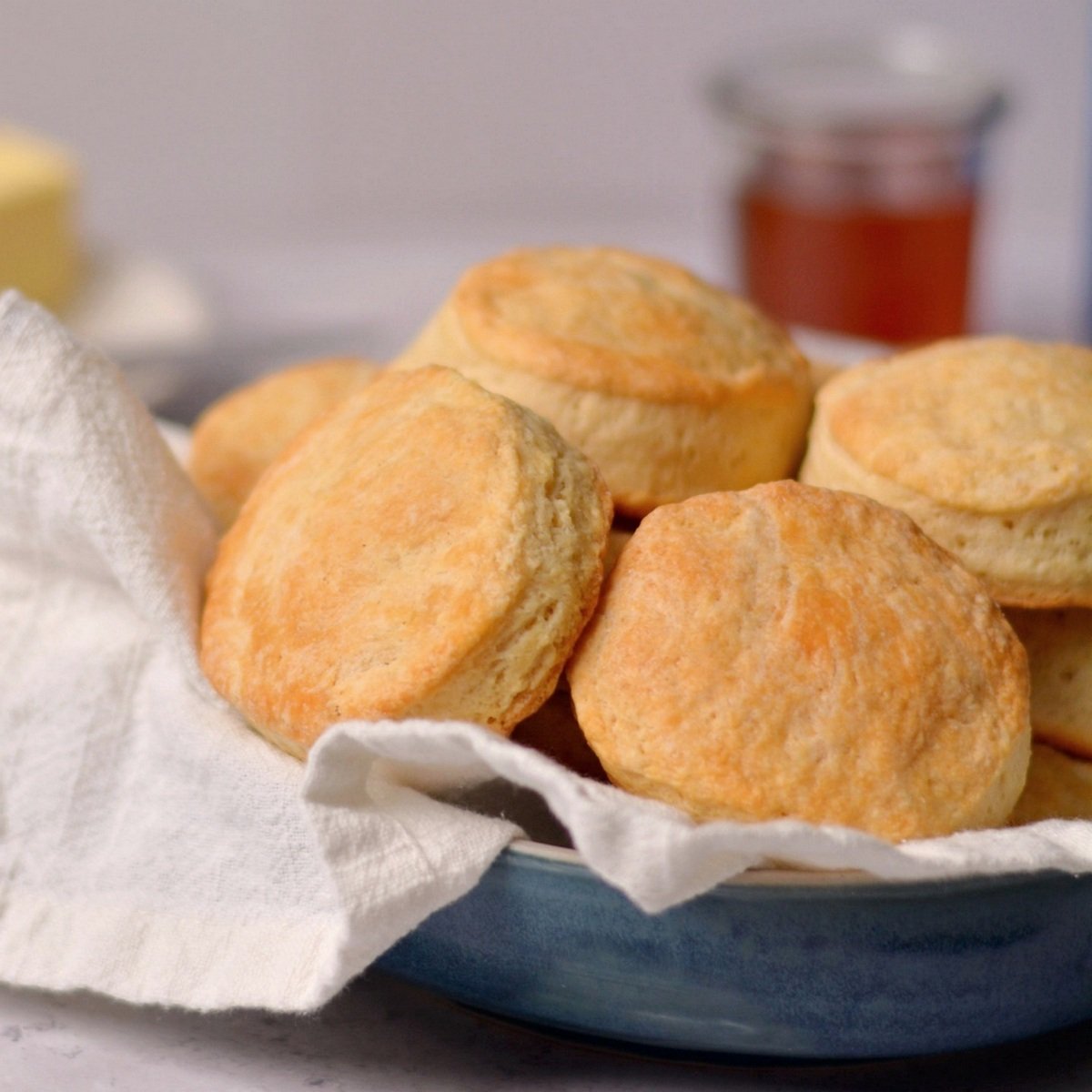 ​​​​​​​These protein biscuits pack a punch of 10 grams of protein per biscuit! Better than dinner rolls, they are savory, flaky, and buttery. And thanks to collegan, you would never even know they have added protein!
For weeknight or company fare, baked cauliflower with cheese is a simple, delicious vegetable side dish with lots of crispy caramelized bits. Just 5 minutes of prep and 4 ingredients (plus salt and pepper).
Remoulade sauce is a popular condiment or dipping sauce, usually paired with salmon patties, shrimp, and crab cakes. Variations of remoulade are found all over the world, from France to Louisiana, USA.
Honorable Mentions
Below are some other ideas that would be good with salmon patties, but aren't at the top of my list. They might be for you though!
Baked sweet potato
Potato salad
Brussels sprouts
French fries or sweet potato
Roasted carrots